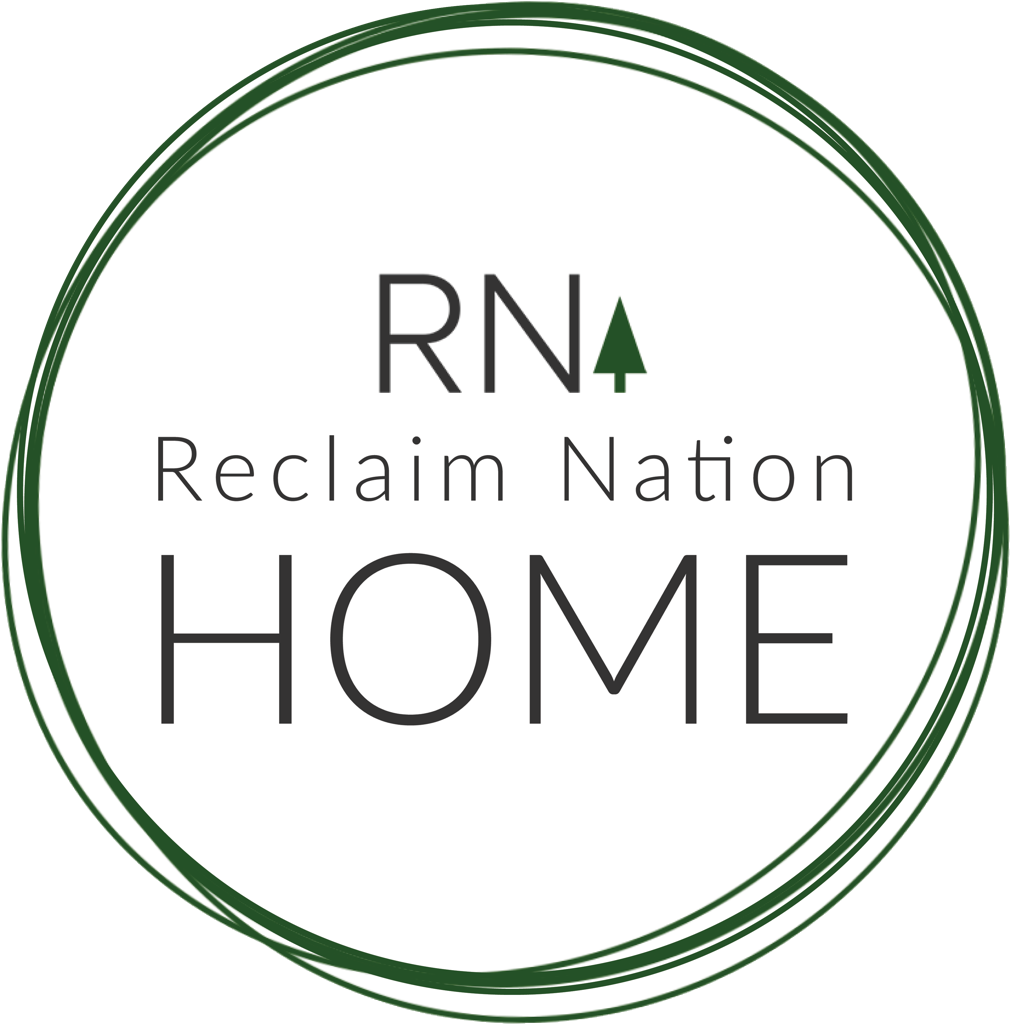 Reclaim Nation, we are the home of beautifully hand-crafted, sustainably sourced reclaimed material furniture pieces that look great in every room of the home
Follow the below steps to complete a business wholesale order...

STEP 2 >
Click the Checkout Now button to take you straight to the Checkout Page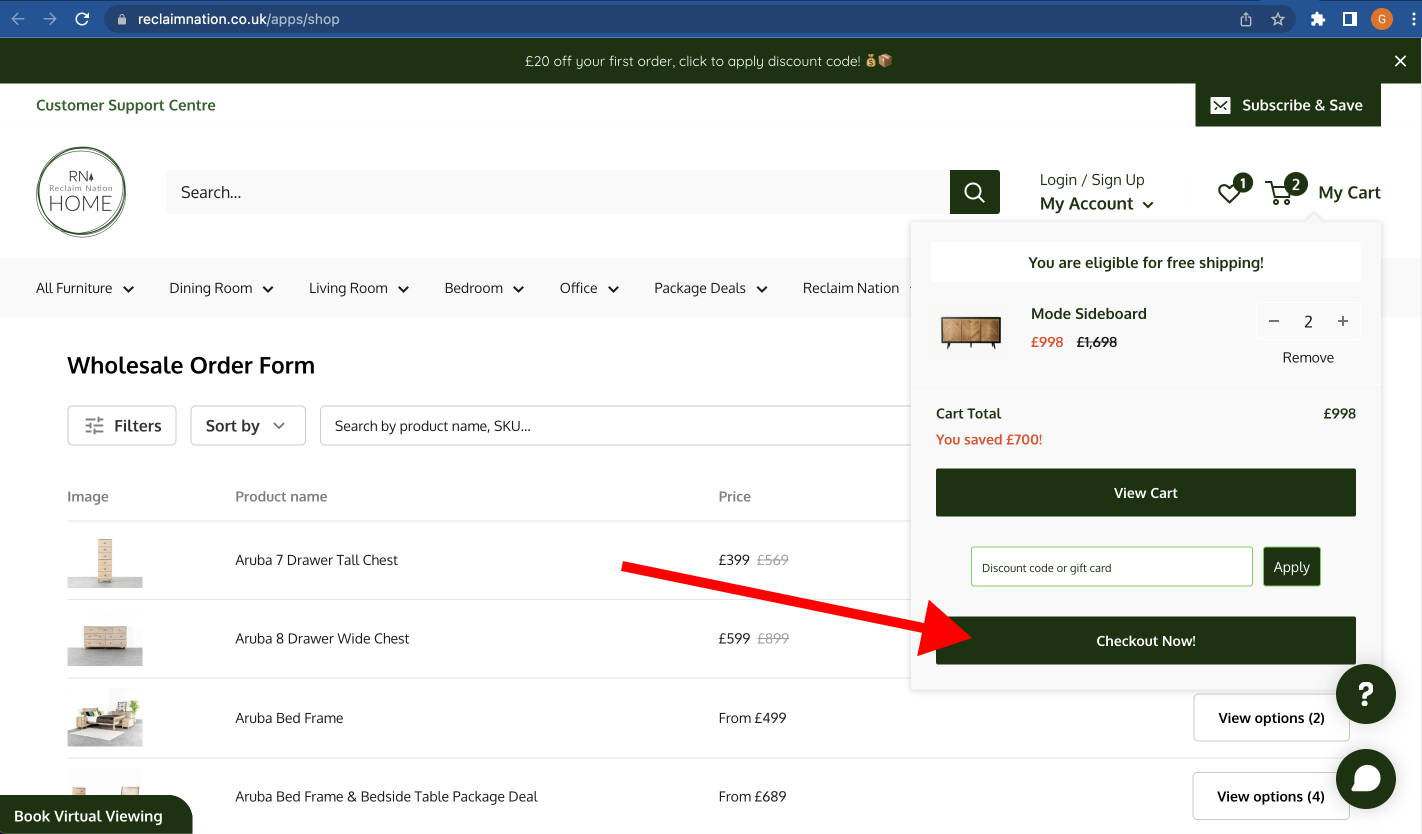 STEP 3 >
Complete personal and delivery information, then click Invoice (Wholesale Only)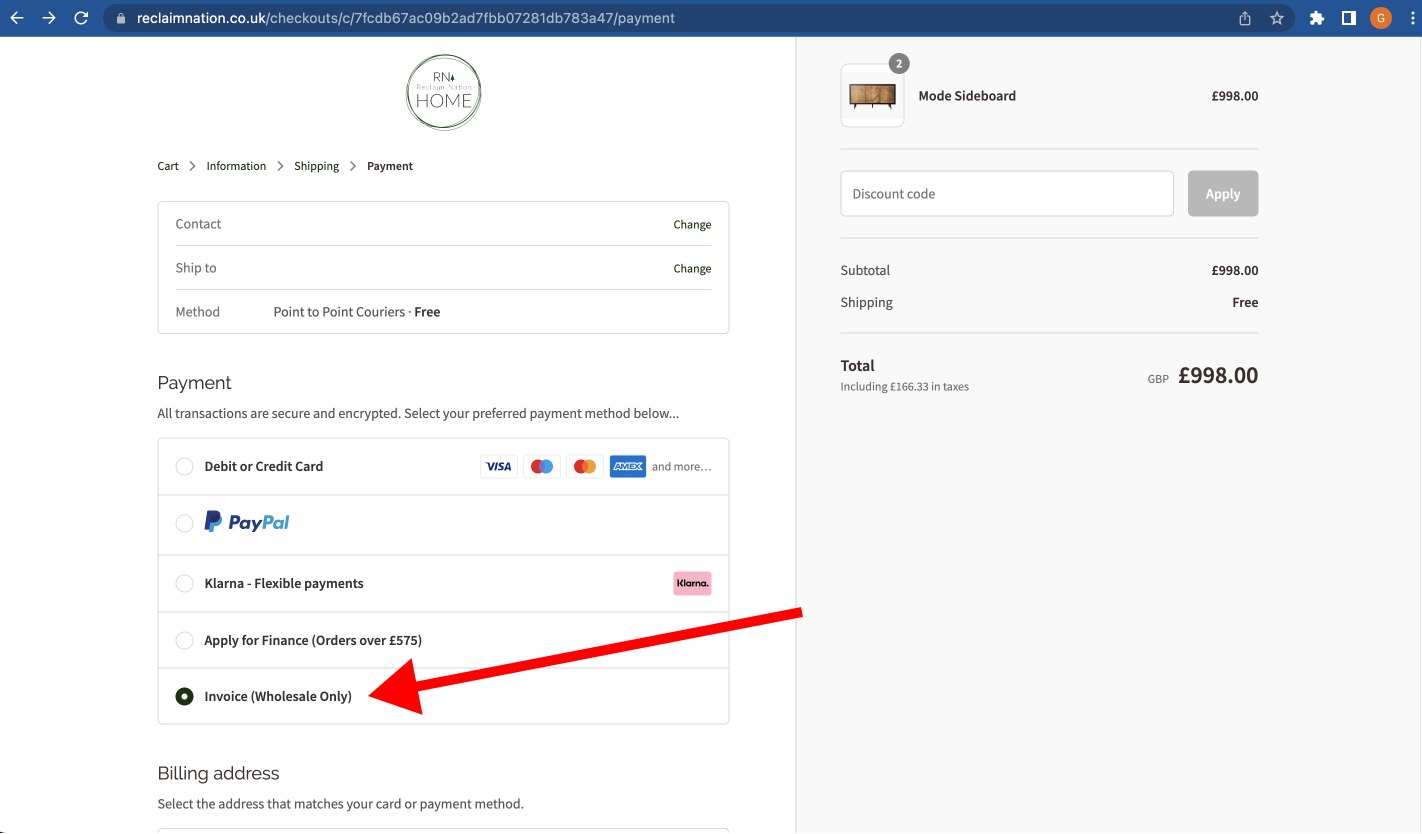 STEP 4
You will then receive an email to complete payment and download your VAT Invoice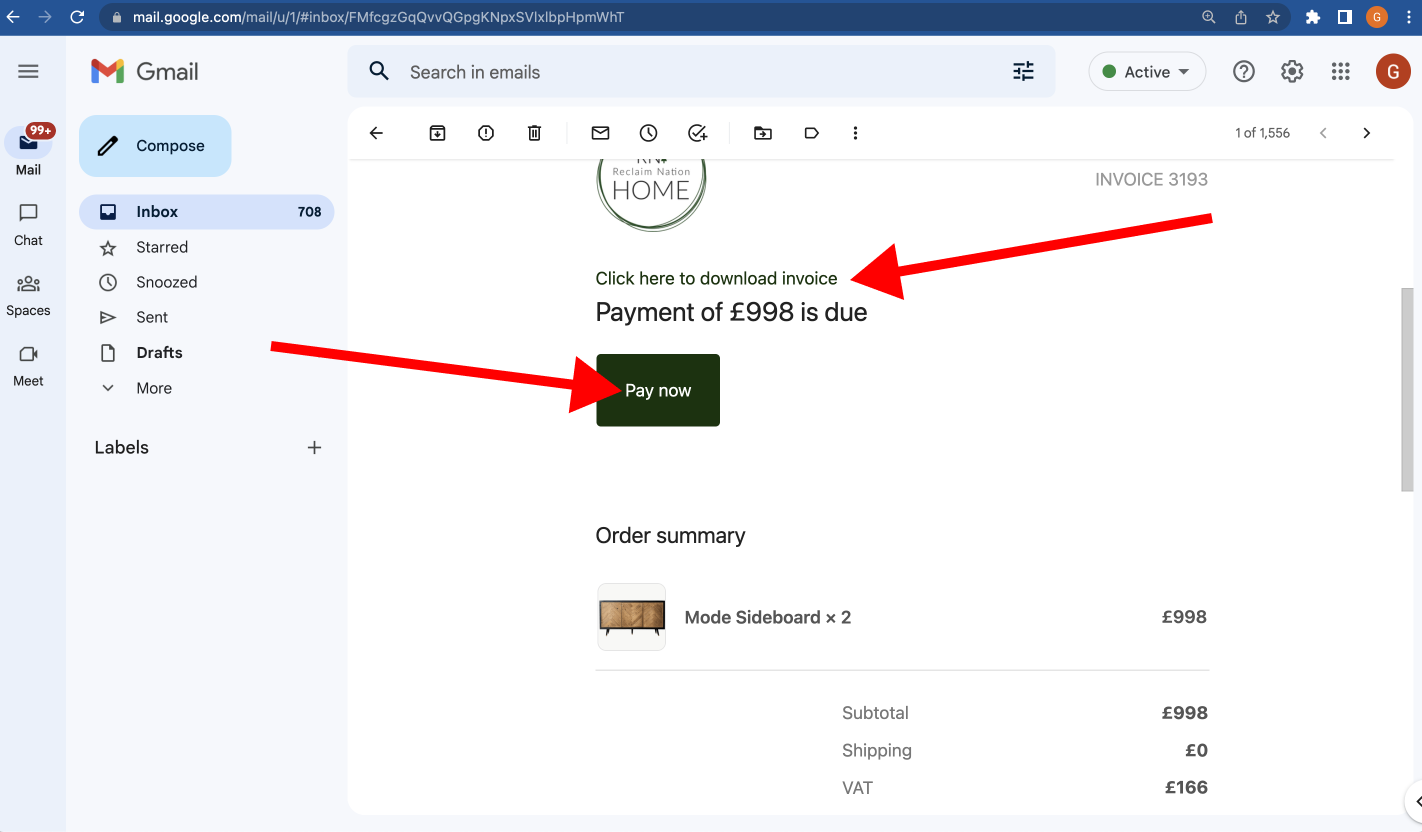 We're here to support small and medium sized businesses' furniture needs!
We have been refining and developing our sourcing techniques to provide you beautiful wooden furniture that's been constructed with FSC certified materials. All of our pieces are made with time, care and expert craftsmanship that produces durable, beautiful, long-lasting furniture.